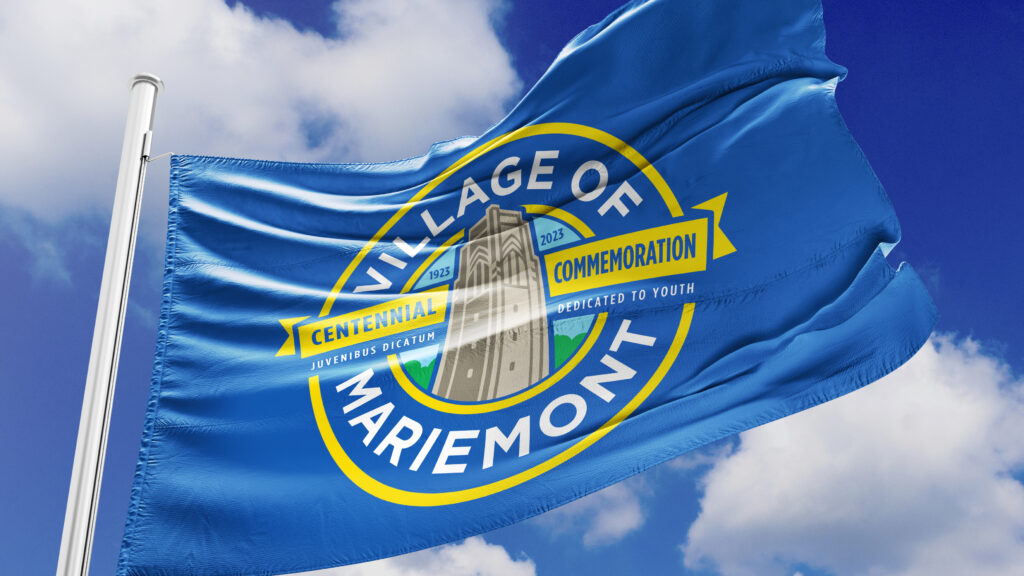 SUPPORT THE CENTENNIAL BY FLYING THE OFFICIAL FLAG – Purchase HERE
LIMITED EDITION CENTENNIAL PRINT AVAILABLE NOW.  Purchase HERE
Local artist Kate Albers was commissioned by the Centennial Committee to create a special Mariemont painting in celebration of or Centennial.  Limited edition prints (10 of each size: 18 x 24 ad 24 x 34) are now available for sale.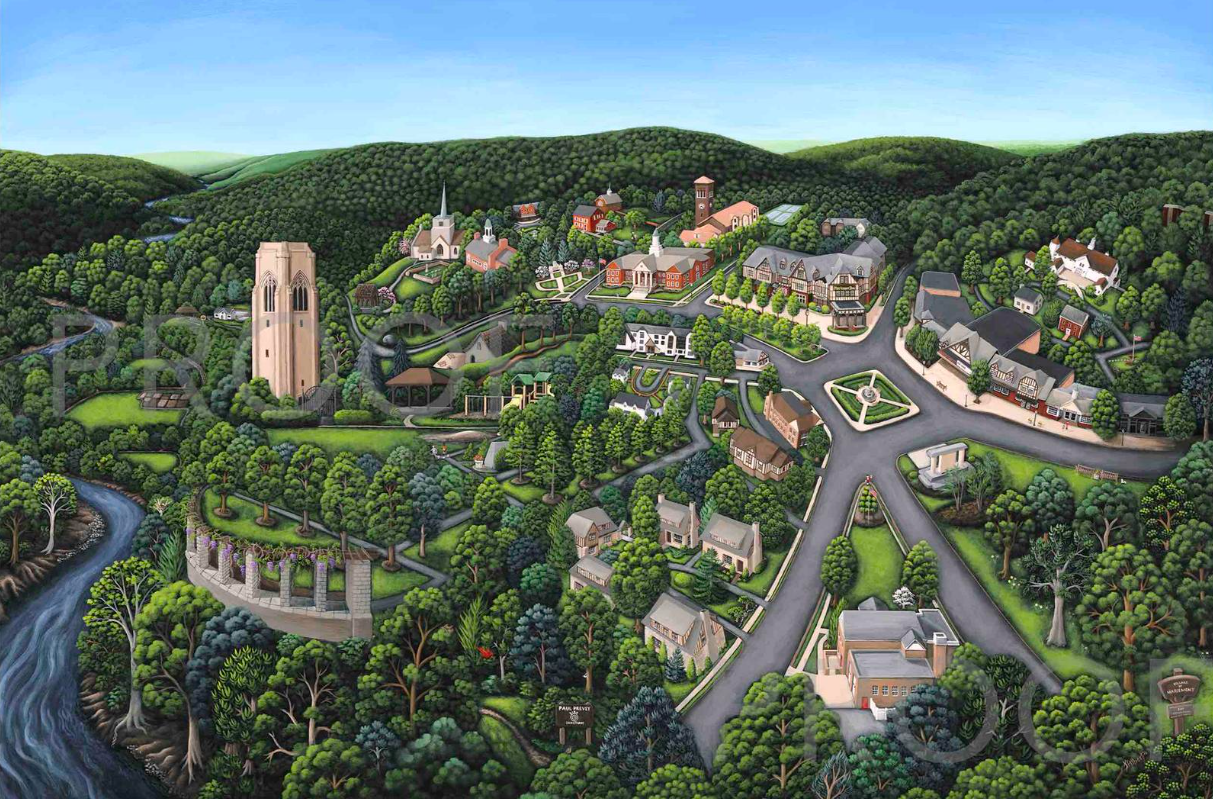 Special CENTENNIAL LIMITED EDITION PRINTS by Commissioned Artist Kate Albers – 10 of each size: 18x 24 and 24 x 34
Please Support the Mariemont Centennial Commemoration
The Mariemont Centennial Committee along with the Mariemont Preservation Foundation have organized a number of capital improvement projects to commemorate the 100th anniversary of the groundbreaking for Mariemont on April 23, 1923.
While some projects are planned to be completed for the centennial celebration many of the projects are designed to be implemented as a prologue to our next century.
Potential Centennial Projects include:
  The Restoration of The Family Statuary
  The Rehabilitation of Dale Park
  The Redesign of Dogwood Park
  The Rehabilitation of Hopkins Park
  The Installation of an updated gateway signage package
  The Rehabilitation of the historic street lights
We are able to put together such ambitious plans because of our broad and dedicated volunteer base. We have been actively seeking funding through government grants and foundations. We accept and appreciate that private contributions are critical to the success of these initiatives.
We are therefore humbly requesting your financial support of the Mariemont Centennial.
Paul Mace
President, MPF Chairman
Randy York
Mariemont Centennial Committee
Bill Brown
Mayor, Village Of Mariemont



View the presentation An Extraordinary Vision Renewed
which details the Mariemont Centennial Commemorative Projects.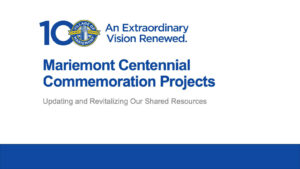 Donors making gifts of $1000 or more will be recognized on a plaque that will be prominently displayed at the Mariemont Municipal Building

HOW TO DONATE …….  You may donate to the general fund at any of the giving levels listed below, to the street light rehabilitation fund, or send a memorial gift.
For questions or further information please contact: centennial@mariemontpreservation.org

---

HISTORIC STREET LIGHT FUND. A gift of $500 would sponsor the rehabilitation of one of Mariemont's 114 streetlights. Donors can target a specific streetlight to be rehabilitated with their gift.
PLEASE NOTE:  We can also accept MEMORIAL GIFTS in honor/memory of a loved one. Please include the name of the person to be honored/remembered and the name and address of the family to be notified of your thoughtful gift.